To connect a new SL900 sensor to a Bindelo Central account, one must first create an account on Bindelo Central.  Once the account is created, one can customize settings and create custom events and reports.  If one already has an account, please continue the next step of the process.
In a web browser, go to: central.bindelo.com
Click the "Create Account" button and fill in all the necessary information on the form to create the account.
Depending on the mobile device, one can download the app from Google Play or Apple App Store.


To add the sensor to the account, scan with your mobile device the QR code printed on the label on the bottom side of the sensor and open the URL in your browser; this will let you to login into your Bindelo account.
After login, you will be prompted to enter the sensor's information; the MAC field should be automatically filled. If the Add Device dialog doesn't open automatically, scan the sensor's QR code again and open the URL.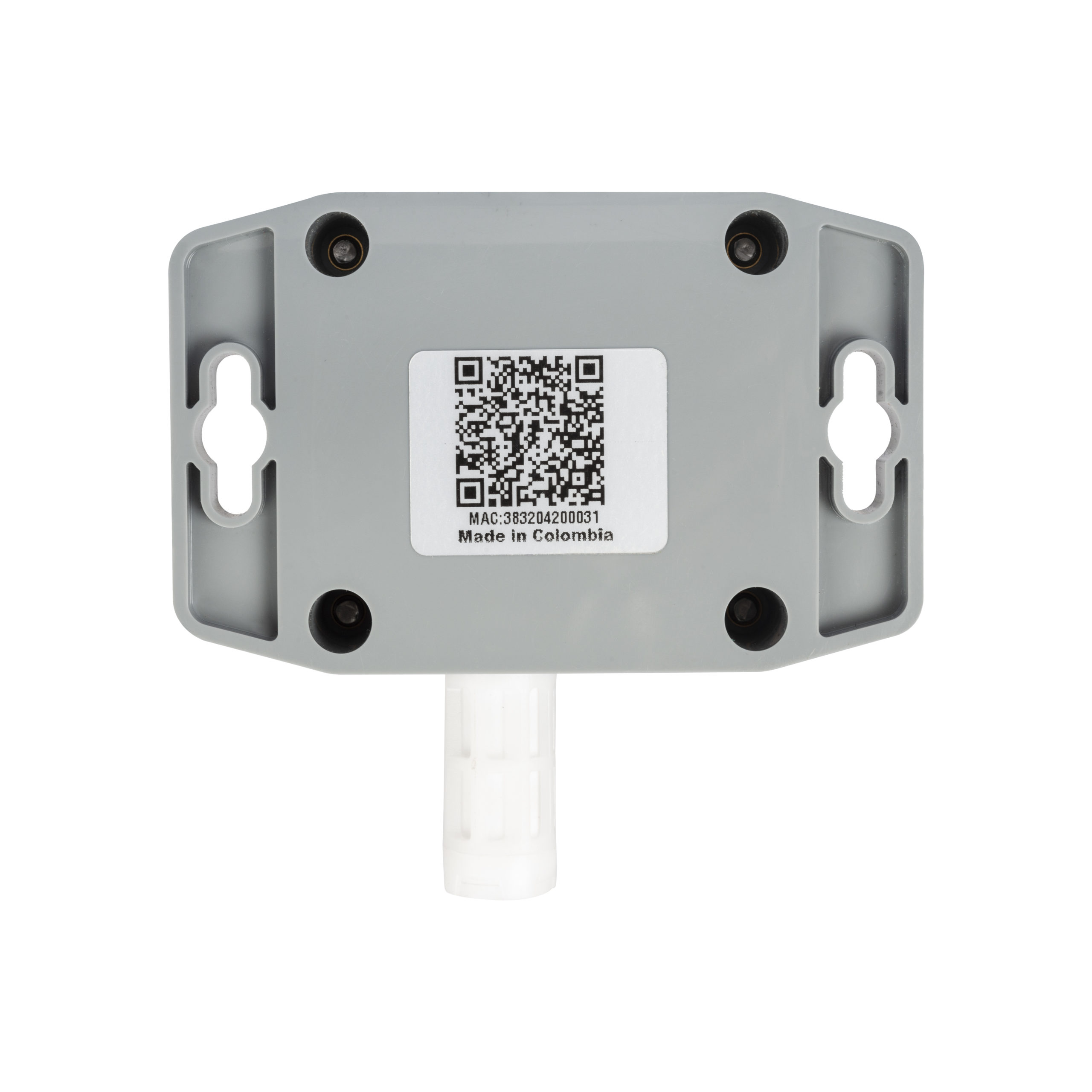 The next step is to enter the basic information of the Sensor in the form:

In the "MAC" field, you must enter the unique identifier code of the device, which you can find printed on the bottom or the side of the device.
The "Name" field is for you to give a familiar name to the device to identify it on the system easily.
The "Tags" field allows one to enter one or more tags for better identification and helps make device groups. Later, when you create a report or an event with multiple devices, it will be very easy to find it to search by tags.
The name and the tags can be changed later by editing the device properties.
After you save the device information, you will see the device list where you will find the device you added.
Range check
To communicate to Bindelo Central, the SL900 sensors must be in the range of an SL900-Collector.
To help deploy the SL900 and ensure the sensor is within the range of the collector. On the backside of the sensor, under the battery lid, is a button.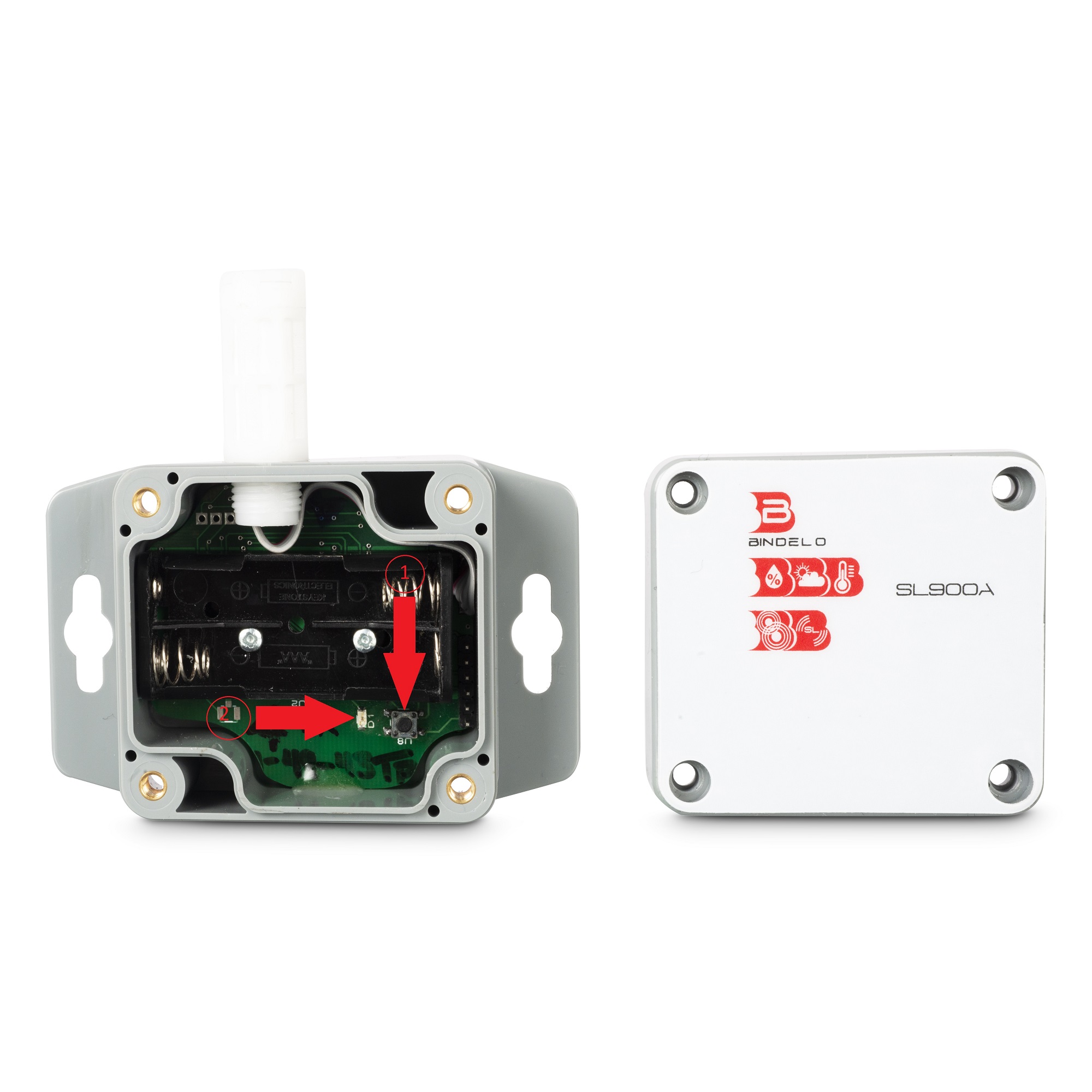 1 Range press button, 2 Range LED
When this button is pressed for a couple of seconds, the Range LED will flash and then be solid, indicating the range test mode is on. Every time that the Collector replies to a ping from the sensor, the Range LED will blink; this means that the Collector is in range. It is essential to turn off the range test mode by pressing the button again until the LED turn off. While the sensor is in range test mode, it won't send any readings, and the battery will be depleted very soon.