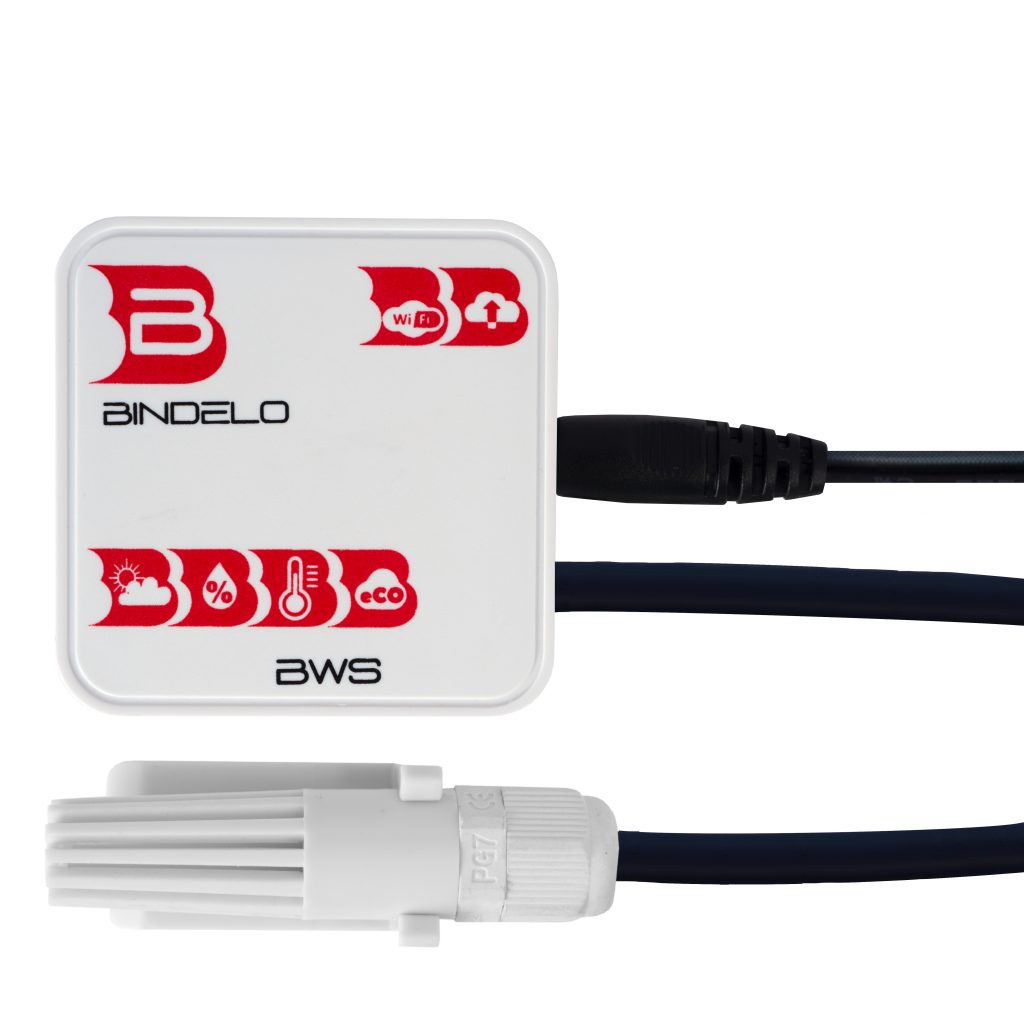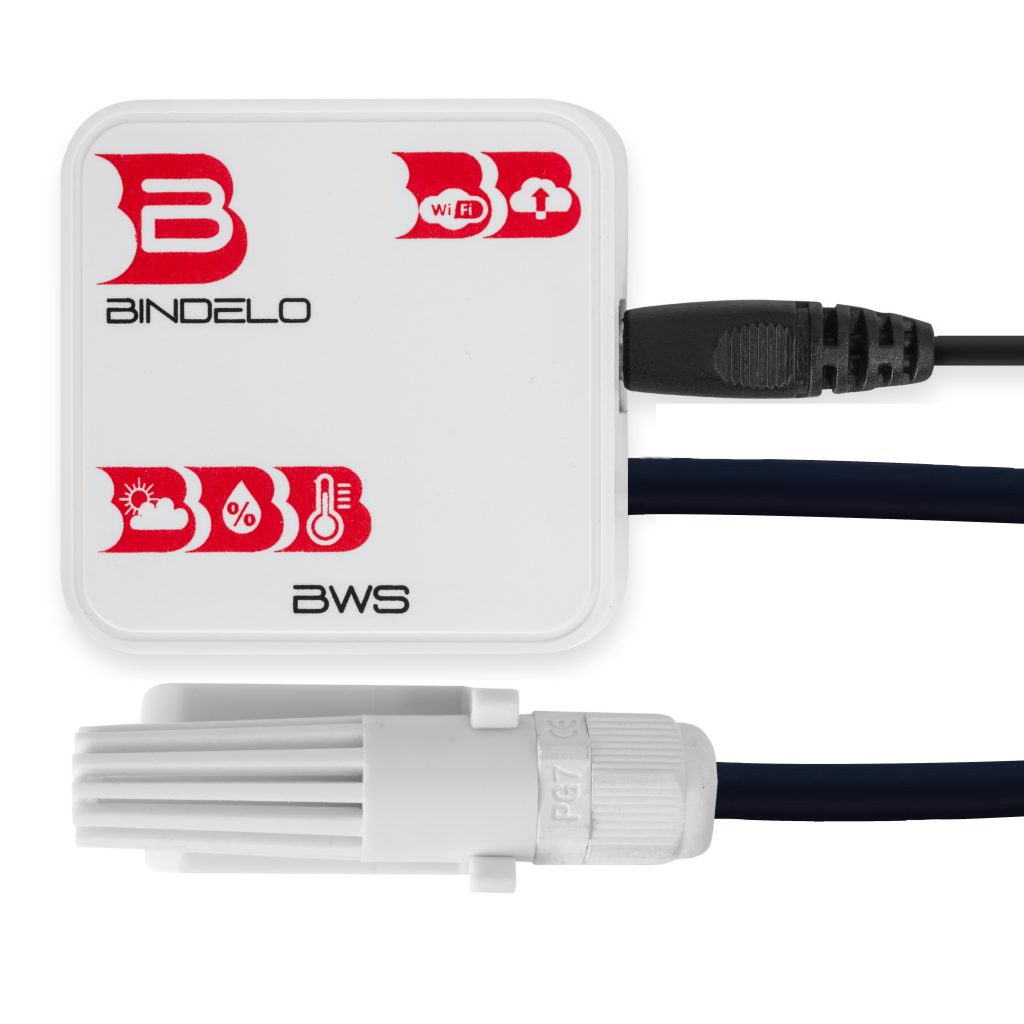 In order to start using the BWS and set up the WiFi connection, one should first download and install the Bindelo app into an Android device or iOS device and create a Bindelo Central account.
To create a Bindelo Central account follow this link: Bindelo Central signup
The Bindelo app is available on:
Power on and setup mode
To power on the BWS connect the included  AC/DC adapter to the BWS  and connect the AC/DC adapter to an electric power outlet.
As the BWS initialize, the LED on the side will turn on solid and then the BWS will enter into setup mode for 180 seconds (3 minutes). The blinking pattern of the LED will tell that the BWS is in setup mode. As long as the LED remains on and off at the same time while is blinking it means the  BWS is in setup mode.
If the setup time is over without receiving any changes in the configuration the BWS will continue to connect to the WiFi with the previous settings from the last setup.
WiFi setup
To set up the WiFi connection for the first time or change the WiFi connection settings please follow the instruction on this article: Configure and add a WiFi device using the Bindelo app
Changing temperature units on the reports
On this article is explained how to change the unis of measure: Units of measure change.